The Sobah Camel group holds a literature-based noontime AA discussion meeting Monday through Friday at Monument Hall in Concord (click for directions).

One meeting uses the Twelve Steps and Twelve Traditions, one uses the Big Book (aka Alcoholics Anonymous), one meeting uses Living Sober. The Friday meeting is always a speaker-discussion meeting.

Why Sobah Camel?
The term "sobah" is Boston-speak for "sober" and the camel symbolizes faith and prayer, as ascribed to AA co-founder Dr. Bob.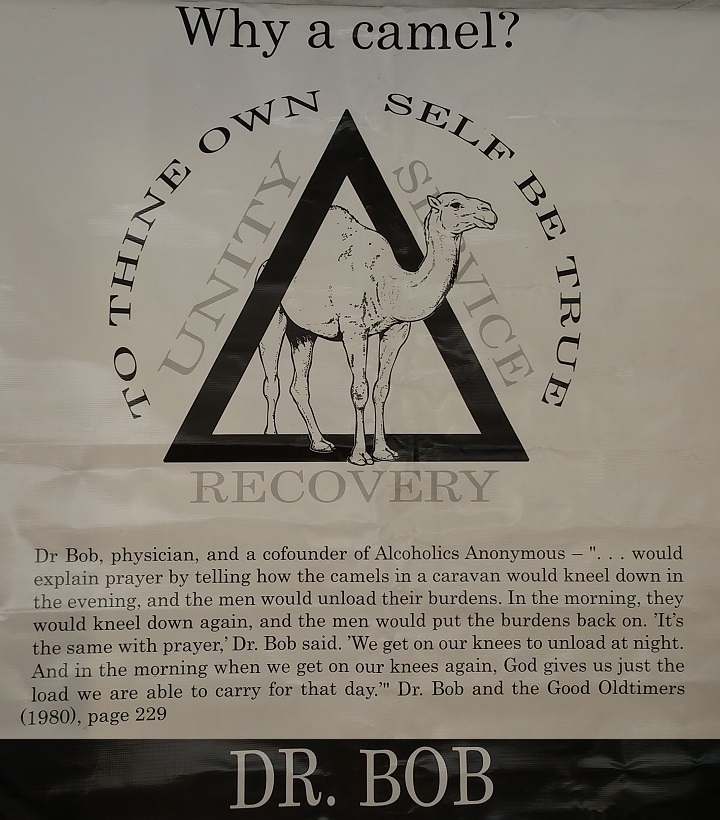 Contact Us

To send email to our group secretary: [click here].