Catacombs III holds a Wednesday 8pm closed discussion meeting at the Harvard Congregational Church, and on Zoom.





Formed in June 1983, Catacombs III was named after the now-defunct Catacombs West which was named after the Catacombs group. Fittingly, Catacombs III meetings are held near the Harvard Burial Grounds.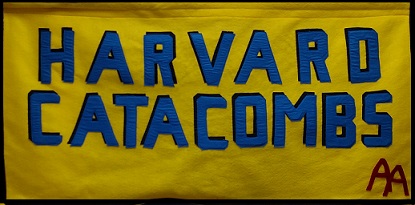 Catacombs III meetings are closed meetings for alcoholics only*. The group embraces the AA 12 Steps and 12 Traditions; each meeting opens with the AA Preamble and closes with the Lord's Prayer.

For a guide to chairing the meeting: click here.

Catacombs III is part of District 26 in Area 30 and is registered with the AA General Service Office (GSO), Boston Central Service and the Worcester Area Intergroup.


*To join Catacombs III, see the group secretary. To get a login: click here. To login: click here.